If you're committed to creating change and movement in your life,
We'll have a fun, productive time together!
Call or email for a 30-minute complimentary session.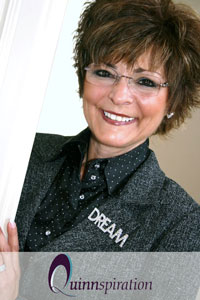 Working with Organizations and Individuals
For more than 33 years in the wellness industry, I have worked with businesses, organizations, groups, employees, and individuals in the following areas: health and wellness, self-esteem, life transitions, stress management, effective communication, and healthy relationship building. I have worked with clients on both personal and professional issues with an emphasis on helping them move toward the future rather than just getting over the past.
Managing a successful business
Adventure based counseling course for Corporate and student groups.
Fitness Management and programming
17 years as Executive Director of one of the top ten spas in the nation
Instructed Aerobic, strength and flexibility classes
Directed & motivated 72 employees, 9 departments and hands-on with 32 to 64 guests each week
Creation and management of policies, manuals, and sound employment practices
Execution of sound financial management
Lifestyle consultations
Keynote speaker on Stress, Weight Loss, motivation and other wellness topics
Co-author of Heartland Employee Manual/Department Manuals/Manager Manuals
Social Media and Hospitality Sector Marketing